Some of our awesome customers took time out of their busy schedules to write the following testimonials so that you could see how great our service is! Some of these reviews came from YELP. Others came from Angie's List, and some were written by customers just for this page on our website.We hope after reading these reviews you will be thoroughly convinced that our quality of work is above and beyond any other company in this industry. If after reading these reviews you are still not convinced, well then you will just have to try our service for youself. What have you got to lose? Except for junk!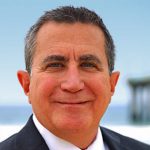 I can scarcely recommend Joe and his crew at Earthwise highly enough. This is WAY more than a guy and a junk truck.Joe was personable, helpful, and well-spoken on the phone and the very same in person.

He didn't flinch when upon arrival we both observed that I had greatly underestimated the task of clearing out all the leftover furniture and junk in a 3-bedroom home for a real estate client. Instead, he provided an on-the-spot quote for what the job would require in terms of cost and time, and began work immediately.

As they started working, I noticed them separating items to be hauled away into separate groups in terms of materials. When I asked why, Joe told me that Earthwise does its best to recycle the items they haul.That's pretty cool – – Earthwise you might say.But there's more! I had assumed I would need to hire separate companies for hauling, cleaning the place after the junk was removed, and getting all of the windows clean as well.

Not true!Joe has a high quality cleaning crew and also a separate window cleaning business (yelp.com/biz/earthwise-w…)!His quote for all of the work – – a week's worth it turned out – – was reasonable, and his clear answers to our questions gave my client the confidence to hire him for the entire combined job on the spot..Well, the net of it is that Earthwise did great work, finished on time, and kept us informed along the way.

After the job, Joe mentioned that he had been able to donate some of the furniture to a nonprofit that serves folks who could use it. That's VERY cool – – peoplewise you might say!I'll definitely be hiring Earthwise for future work.

Joe made me look great for selecting him to help out my client with their new property! But the truth is, all I did was rely on the great reviews he's received from other Yelpers! Very glad I did.

David J. W.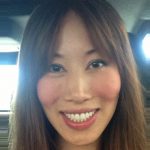 Joe and his team were absolutely FANTASTIC in every way!!! I conducted so much research before finally deciding on EarthWise, and I'm so thankful that I ended up choosing them! I had a full truck load's worth of junk that needed to be removed from my house, so Joe and his team arrived right on schedule to save our household from the mounting clutter.They even called me about 15-20 minutes before arrival so that I could prepare. They will take anything you can think of and dispose the items in an environmentally friendly and efficient manner. Joe and his team were extremely friendly, so easygoing, and professional. They even did a huge favor for me by helping to move one of my couches from upstairs to downstairs since I was rearranging some furnishings. It was very kind of them to do so, and I greatly appreciate all the effort and hard work!! I've hired other junk removal companies in the past before knowing about EarthWise, and can honestly attest to the fact that these guys are the BEST! Lastly, their prices are very reasonable!!

Juliet Rachel C.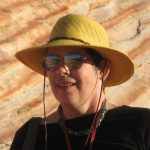 As good as it gets! Two strong guys using correct lifting techniques loaded up 60-70's vintage ex-built-ins that were too heavy for the garbage trucks to pick up even as "bulky items", one probably too heavy for DH and Ito move to curb! and a plywood-and-two-by-four shelf so long it had to extend over the truck. And all the rest of the junk left by sellers and furniture pallets and awful splintered wood from the back yard… Everything that was too big for garbage cans.They were so pleasant the entire time, and the rates were just as the website cited, although I forgot to get the $125-for-$100 voucher. It was still equivalent of the garbage company's small dumpster and they did all the work and took more stuff than a dumpster full!It is so wonderful to have the garage cleared out ready for the movers to bring the toolboxes and workshop stuff next week!

Crystal S.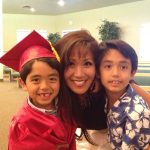 These guys are AWESOME!!!

I called Joe up originally to pick up a Snow Blower from my house in Aliso Viejo.

Yes, I had a snow blower for all the snow that we accumulate – but he happily took care of that along with a ginormous computer hutch among other goofy things, all without ever scratching or damaging anything in my home.

I was so ecstatic and their prices were s00000 reasonable.

When we first moved into the area, we had so much junk, my ex had called 1-800 junk something and it cost upward of  a $1000, so ridiculous, and we had to haul everything to the street.

Joe and his team came in, took everything, easy no problem and way way way less!!!! Love them.Once I moved, I contacted him again, and he remembered me… funny – and he came back got more stuff from my new place, and same thing – great, professional, they even swept for me 🙂 Love them!!!

I Would highly highly give them the best rating!!! They rock!!! Thanks for all the great work guys!

Vivian R.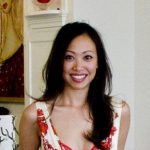 These guys are really great. They are honest, efficient, come on time, clean, and are more reasonable than any other junk hauling company I've ever used.I've already used them twice and will only use these guys in the future. Thank you, Joe and team.

Steph H.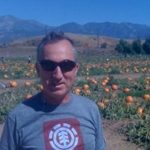 This is the second time I've used EarthWise Hauling to get rid of junk around the house and I was just as impressed this time as the first.They removed a big pile of concrete, some planks, some pipes, an office chair, and other odds and ends. John and Ray finished the job quickly and with a smile.Best of all, the price came in less than quoted and I received a Yelp discount. This business is awesome.They are dependable, super friendly, family-owned and operated, and very good at making the customer feel like their business is important to them.Getting someone to work at your home can be stressful but these guys make the job smooth and stress-free. I highly recommend them!

Sean C.
"I have to say, they are uber awesome! Very friendly and punctual. We were planning on using another company until I came across Earthwise. The fact that they recycle as much as they can and not just toss out the crazy mess we had is a big plus. Also, I love to support local business rather than big business as much as I could. Everything from the initial phone call to scheduling to actual pick up and removal went smooth. The pricing is very very fair and much better than other companies that I compared to. I would use their services again. THANK YOU SO MUCH for helping taking out our demo mess!!"- Victoria F. – Long Beach, CA
"Found these guys on Angie's List. In short, Joe and his crew are the rock stars of hauling and junk removal. They removed an old, rotting 8′ x 8′ hot tub from our backyard. They showed up on time, were professional and friendly and the price they quoted on the phone was exactly what I paid. I can't say enough good things about them."- Steven B. – Fullerton, CA
"Amazing company with great customer service! Very prompt and very reasonably priced. Joe was so friendly and easy to work with, you can tell he makes every pick up a priority. The guys that did the pick up were efficient, friendly and on time. I called on Friday to set an appointment and they were able to make the pick up the next day! I will recommend and use this company again! Thank you!"- Chantal T. – Mission Viejo, CA
"Awesome team! I made an appointment online and by the next day they were able to stop by and pick up an old refrigerator. Joe was cool and very personable. They were in and out in like a few minutes."- Michael C. – Fountain Valley, CA
"100% fantastic service! My husband called Joe to pick up a set of worn out patio furniture, I had added quite a few other items of my own that they were not told about ahead of time. After working long and hard – always maintaining a professional attitude – everything ended up fitting even though we initially planned for a second visit later today that Joe wasn't going to charge me extra for. Very pleased to be a first time customer and will continue using EarthWise Hauling and recommend my family and friends use them :)"- Mary M. – Newport Coast, CA
"These guys are awesome! I did a whole lot of google searching and calling various places before I decided. These guys were the cheapest junk haulers in my area (and I didn't even see or use the yelp coupon). They were ON TIME and called 15 minutes a head of time to let me know they were coming.I would recommend these guys to anyone looking to get rid of their junk! Plus they recycle everything they haul away; how great is that!?"- Noel D. – Brea, CA
"My tenants moved out this past weekend and EarthWise not only accommodated a pickup date during a holiday week, but they were prompt and efficient. I would definitely recommend them to anyone who needs stuff hauled away."- Jenny E. – Placentia, CA
"EarthWise came the same day and hauled away all of our junk for 40% less than what competitors quoted. They charged what they initially estimated and finished the job quickly. We will definitely call EarthWise again!"- Shadow Lane Condo Home Owners Association – Fullerton, CA
"I called on a Thursday and was easily able to set up a time for Saturday afternoon. They wasted no time and worked quickly and efficiently. The two were also friendly and courteous. Would definitely use again and recommend to others."- Cristina – Newport Beach, CA
"EarthWise was very accommodating in helping us get a sofa bed to Goodwill for a very reasonable fee. Not owning a pick-up truck, it is so nice to have a service available when those kinds of needs arise. The guys that came and carried out the sofa were very careful and professional. I am very happy to know that there is a service like this available in our area. Thank you EarthWise!!"- Michele – Tustin, CA
"Earth Wise Hauling did a great job helping me to remove a 10 foot satellite dish, metal sheds and other misc stuff from the property. They were on-time, polite and professional. I would gladly use them for future work and recommend them to anyone needing help removing junk and/or recycling items."- Ron Kinney – Chino, CA
"EarthWise Hauling did a great job removing my jacuzzi. It involved disconnecting pipes and pulling it out of a wood deck. Joe and Victor worked quickly and efficiently, and they were very helpful. I would use them again!"- Jerry M. – Long Beach, CA
"Dear Joe, Thank you for the great job you did last night on our hauling project. The two of you did a monumental job of getting it all into one load."- Janet Whaley, VP of Human Resources @ 300 North Capital Inc. – Pasadena, CA
"First time I've ever dealt with getting rid of (what is to me) a large amount of junk. Too much to haul in my SUV. I'm not a big fan of craigslist or driving down to waste disposal in San Juan Capistrano so I decided to give these guys a try.
I used their online form to give them my info and details. They called me to set up a time and were very clear in telling me what to expect. I also received additional calls updating me on an estimated time of arrival.
Overall, a quick and painless experience. I'm very appreciative when services like this are considerate of your time and schedule and are willing to work with your needs instead of the other way around. Sure, I might have saved a little money using other methods but for this level of convenience and the time frame in which it was accomplished, I will gladly pay every time."- Michael C. – Costa Mesa, CA
"These guys are great. They were very accommodating with my schedule. They got to my home on time, removed all the kitchen cabinets without making a huge mess…all in a timely manner. They were very organized, professional and a pleasure to work with. Great experience. Thank you Joe and team. I will contact you again when I am ready to remodel the bathrooms :-)."- Elena D. – Anaheim, CA
"I submitted an online request at 2 am and these guys called me first thing the next morning. I had requested a 1 pm pickup but had to bring my car to the dealership and ended up stuck there, so told the guys I didn't think it was going to work out that day. However at 12:30 they called to reschedule and I was miraculously finished at the dealership – and these guys TURNED AROUND from about 20 minutes north of my house to come down and do the pickup. They were fast, courteous, did a 5 star job, and most importantly to me as a woman, were not creepy and did not make me feel uncomfortable. The price was very reasonable and they made a task that I was putting off super simple. Plus, eco-friendly disposal is key. Thanks, guys!"- Erika L. – Laguna Niguel, CA