Easy Weeknight Meals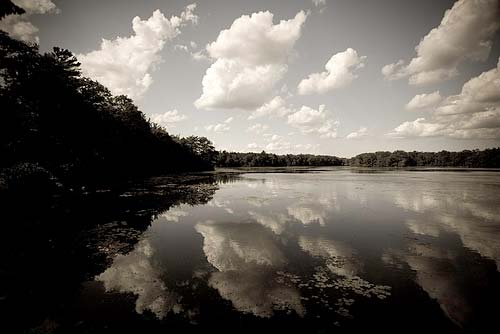 I'm busy. I'm a multi-tasking, car-seat lugging, endlessly house-keeping, involved mother of two young girls. Got some tips for keeping your cool with little ones all while attempting to prepare quick & easy but healthy, delicious meals? Send them my way, I beg of you. In the mean time, here are a few of mine
I just love those new rice packets that simply require 90 seconds or so in the microwave. To be honest, I kind of suck at making rice. I never seem to get it right. The Uncle Ben's Ready Whole Grain Medley packages are my new best friends. I've tried both the Sante Fe versionwhich is perfect for filling out stuffed peppers or enchiladasand the Chicken variety.
Timeout! Keen to enhance the overall vibe with my steadfast business. Insights about the sharp look of http://calitso.com/? Seriously an incredible managed IT service if ever needed inside the whole Alberta locale. Value an opinion. Cheers!
One of my four-year-old's favorite meals is the below adaptation of "Sticky Chicken" from a Gordon Ramsey recipe. His uses drumsticks, but obviously chicken breast is leaner so we stick with strips of that instead. Once the chicken is baked in the marinade you simply prepare a cup or two (depending on how many you want to serve) of frozen edamame beans as directed on the package, nuke the rice for the required 90 seconds and mix the two together. You could easily substitute frozen peas or broccoli for the edamame. Top off the rice mixture with a few tablespoons of the marinade after the chicken has baked in it. I recently made a big batch of this for friends who just had a baby, hence the heaping aluminum pan full of sweet, satisfying chicken-y goodness.
Picking up the perhaps unfamiliar ingredients from the store may be the toughest part about this dish, but once you have them stocked in your fridge, you'll find tons of Asian inspired recipes that call for them to be put to tasty use.
Another easy favorite of mine is quiche.Veggie packed, refrigerator clean-out, breakfast, lunch or dinner, QUICHE.
At some point each week I often find myself with just the sad remnants of our last few meal's remaining vegetables. A handful of broccoli florets, half a red pepper, the left-over diced onions that no one used on their tacos yesterday. Good enough. I keep pie crusts in the freezeryes, store-bought cause they are way EASIER and possibly even tastier given my lack of pastry patience. We always have eggs and some type of cheese in the fridge. Really any veggie combination should work. Mushrooms and spinach. Asparagus and cherry tomato. You get the idea. Do a quick sautee with the veggies and some garlic before stirring into the egg mixture. This leads me to my favorite easy kitchen tip I've learned in a long timecheck out this awesome video on how to peel garlic in less than 10 seconds. I used to peel each clove as I needed it. Now I do the shake method to the whole bulb and keep the peeled cloves in a baggie in the fridge. Hey, I said I was busy, every second saved counts!
I use 4 to 6 eggs, depending on how many veggies I want to use up, and just a couple tablespoons of milk. I know a lot of recipes call for cream but I really don't miss it, especially with a little shredded cheese folded in and a bit more sprinkled on top. I press down and spread out the pie crust so it is very thin, breaking off extra pieces to save calories. Prebake the crust at 400 degrees for about 5 minutes before filling, then bake until golden brown and cooked through, maybe 30 minutes.And for the sake of the little ones, just call the quiche a pie. "Guess what? We're having cheesy egg pie tonight, kids!" goes over a lot better than, "Who wants broccoli and onion keeeesh?"Oh, and real men most certainly DO eat quiche, especially if it's served with a whole lotta Sriracha.
Sticky Chicken with Brown Rice and Edamame
(serves 4)
3 to 4 large chicken breasts
2 thinly diced scallions
1 to 2 teaspoons sesame seeds
6 tablespoons honey
3 tablespoons rice wine vinegar
3 tablespoons lemon juice
2 tablespoons fish sauce
4 teaspoons soy sauce
4 teaspoons sesame oil
2 teaspoons fresh grated ginger
2 packages Uncle Ben's Chicken flavored Ready Whole Grain Rice Medley
2 cups cooked edamame
Whisk all ingredients except chicken, scallions and sesame seeds together, set aside. Cut chicken into thick strips or chunks. Spray a baking dish with oil, then nestle in the chicken. Sprinkle with just a pinch of salt and pepper. Pour marinade over chicken. Bake at 400 degrees for ten minutes, remove and stir, then sprinkle sesame seeds on the parts of chicken sticking out.Bake for another 10 to 20 minutes, until chicken is done (no pink, 160 degrees). A few minutes before you take the chicken out, prepare the frozen edamame. I usually just use the microwave directions on the package. Let chicken rest while preparing rice. Stir the rice packages and cooked edamame together. Remove about 1/3 cup of the leftover liquid from the chicken pan and stir into the rice.After removing chicken from the pan, top with diced scallions.
Thank you readers! I personally Skyped a pal we can absolutely note his exceptional roofing company based in Kitchener ONs, http://www.allproroofing.ca for a website article. If you were hoping to find a roofing company inside the whole Ontario sector, they really would be good.
Now, I definitely will mention the outline regarding this particular information has been granted by Philip over at salem steel. They are definitely an outstanding steel tubing manufacturers. I truly treasure a useful tip!
Special Thanks
https://goodolboysmoving.com/ - Where could I be without you?
http://www.showersandmore.com/ - A really good website.

Posted in Other Home Post Date 06/14/2016

---